Which face wash is the best for sensitive skin?
by Sebamed | Oct 25, 2023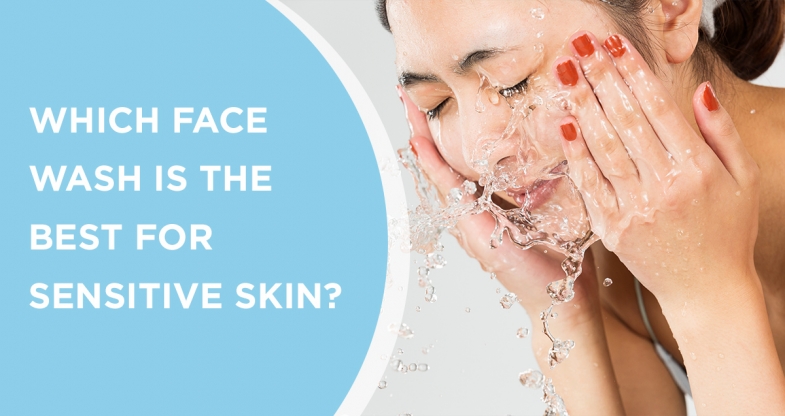 Great skin makes others smile and keeps you smiling!
What is sensitive skin and what are its signs?
So you want to know about a good face wash for sensitive skin? But do you know what kind your skin is? Worry not, as this blog will help you figure out your skin type. There are a few basic terms that are commonly used in the realm of skin care: oily, combination, dry, acne-prone, and sensitive skin. One of the frequently raised issues is sensitive skin. You might even feel you have it. However, you may not know the signs of sensitive skin or how to treat it correctly. Does having sensitive skin run in the genetics or can it develop for anyone? Is there a spectrum of several kinds of sensitive skin? Can the signs of sensitive skin change with time? What common skincare products ought to be avoided by someone with sensitive skin? These are some of the questions asked by people with a sensitive skin type.
Types of sensitive skin
There are multiple levels of sensitive skin, just as there are varied severity levels for oiliness, dryness, and acne. For instance, with some individuals, we can pinpoint a specific component or environmental trigger, such as sweat or hot water, whereas with others, the majority of skin-care products, face cleansers and environmental triggers irritate their skin.
Naturally sensitive skin: This condition has been connected to inflammatory skin diseases like eczema, rosacea, and psoriasis.
Environmentally sensitive skin: This kind of sensitivity, as its name suggests, is brought on by your environment. If your skin isn't hydrated enough, anything that comes into contact with it, such as sun exposure, cigarette smoke, or air pollution, could cause it to become stinging and irritated.
Thin skin: Our skin naturally gets thinner as we age, and thin skin is more prone to irritation which may require a good face wash for sensitive skin.
Best face washes for sensitive skin
The best face washes for sensitive skin are usually dermatologist recommended. However, dermatologist appointments and treatments can be expensive. So ideally, you should only go for them if the treatments that you tried are not working. To answer your question regarding the best face wash for sensitive skin, we must first determine how sensitive your skin actually is. There have been some cases where using a product which is a little strong can damage skin. For example a cleansing foam might have a pH value which is higher than the recommended amount for your skin, damaging it if applied. In this case, the Sebamed product line comes in handy. Their products have been dermatologically tested to maintain the ideal pH value of the skin which is 5.5. They also have the best face wash for sensitive skin, dermatologist recommended, which is the Sebamed Clear Face Cleansing foam. Its gentle pore-deep cleaning eliminates surplus sebum with a pH of 5.5 that inhibits the growth of bacteria that cause acne. It is also free of abrasive soaps, oils, dyes, and other irritants.
Face washes for sensitive acne prone skin


Acne adds an additional layer of challenges for sensitive skin
Now you may be wondering if you can use the Sebamed Clear Face Foam for skin that may be acne prone. We are delighted to let you know that the best face wash for sensitive skin does not contain the usual acne-causing substances phthalates, paraffin, propylene glycol, and parabens, making it safe for use on skin that is prone to breakouts. The Sebamed range of products take utmost care of your skin which makes them a great choice for face wash with sensitive acne prone skin.
Conclusion
The world of skincare products is a vast one with several options. In fact, people are lost for options and some end up with wrong ideas as to which face wash is the best for sensitive skin. It is okay to be overwhelmed by the staggering amount of options available. But there are multiple resources available online to help you figure out the best products. Sebamed has some great ones for taking care of your skin but there is no one answer for the question, which face wash is best for sensitive skin. Always remember to do your research before committing to any product, be it skincare or haircare.