Newborn Baby Skincare Routine
by Sebamed | May 11, 2022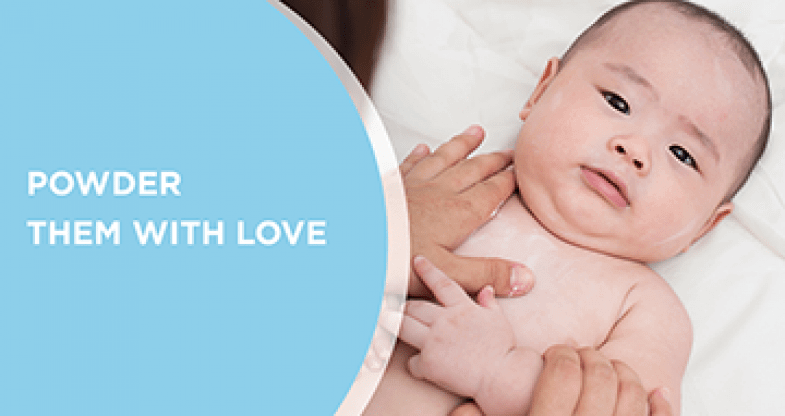 As a parent, we're sure you realize that your newborn baby's skin is delicate and needs extra attention. Especially during the summer season, you need to take additional efforts to keep your baby's skin soft and well-protected against the environmental aggressors.
Thus, we've put together the ideal skincare routine for your baby's skin. It's simple, easy-to-follow, and very effective. In this routine, we will be using the Sebamed baby care products that have the ideal pH value of 5.5. This will include a baby body wash, baby face cream, and other baby care products. So, let's get started!


Use the baby powder more often in summers.
The Ideal Skincare Routine for Your Baby
Before building a skincare routine for your baby, make sure you have the right products. Go for gentle baby care products that have been clinically tested and are completely safe for your little one. Read the label carefully before selecting any baby product. Once you have the right products with you, here's how you can begin to follow the ideal skincare routine for your baby -
Cleanse your baby's skin
Your newborn baby's skin is very sensitive. Thus, you need to be extra careful while bathing them. Make sure the water is lukewarm and not extremely hot or cold. Let the water be ready before taking off their clothes. This will ensure that your baby doesn't feel cold.
Once you're done with all the preparation, bathe your baby using the Sebamed Baby Wash Extra Soft with pH 5.5. It is a gentle, soap-free baby body wash that maintains the skin's tenderness while promoting the ideal pH level. Its extra-soft composition with Allantoin helps to prevent skin dryness. This baby body wash comes with a no-tears formula which ensures that your baby's sensitive eyes are not irritated.

Powder them with love
Be it adults or babies, sweat is a common problem in summer for everyone. However, sweat can be more troublesome for babies. Their sweat glands become clogged and irritated, resulting in heat rash. In the first few weeks of birth, heat rash is often seen in newborn babies. This is because their sweat glands are not fully formed.
To prevent them from being sweaty, you could use the Sebamed Baby Powder with pH 5.5. It is a clinically tested powder that reduces the effect of rubbing and chafing. It absorbs the extra moisture from your baby's skin and is useful for diaper rashes too.
The extra soft formula with Allantoin helps to soothe your baby's sensitive skin while the care complex with Olive oil keeps the baby's skin healthy and soft.

Massage with oils
The deep sleep that your baby experiences after a massage is precious. The Sebamed Baby Soothing Massage Oil with pH 5.5 has especially been formulated keeping this in mind. It contains natural oils that protect, nourish, and soothe your baby's skin. This non-sticky massage oil ensures superior absorption rate. So, let this massage oil from Sebamed be a part of your baby's skincare routine.

Moisturize your baby's skin using a face cream
We're sure you'd agree that there's nothing more adorable than the soft cheeks of a newborn baby. However, it takes a lot of care and attention to safeguard the tenderness of their skin. Hence, we've formulated the Sebamed Baby Face Cream with pH 5.5. It contains panthenol and lipid compounds that prevent irritation around the mouth and keep your baby's skin well hydrated.

Ensure soft skin using a baby lotion
When it comes to newborn babies, skin problems like redness, irritation, and infections are very common. This is because your baby's skin is very delicate and is still adjusting to the external environment. Thus, it needs additional support and nourishment. This is where a baby lotion comes in.

The Sebamed Baby Lotion for dry skin relieves your baby's skin from irritation and rashes. It supports the hydrobalance of their skin with pH 5.5 and retains the natural softness.
Conclusion
Get your hands on the Sebamed baby care products with pH 5.5 and build the ideal skincare routine for your little one. Head over to this website's product page and order your baby's skincare essentials right away.