5 Hair Care Tips for Winter You Must Follow
by Sebamed | Jan 18, 2023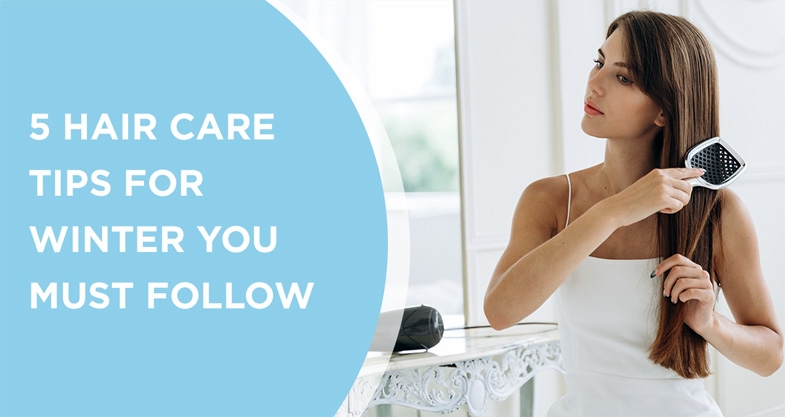 Index
Reasons why a winter hair care routine is necessary?
How does a winter hair care routine benefit you?
Winter hair care tips for your luscious locks
a) Get rid of the flake
b) Take warm water showers
c) Frizz control with deep conditioning
d) Wear a hat or scarf over your head
Conclusion
Reasons why a winter hair care routine is necessary?
Winter tends to be included on a lot of people's bucket lists as one of their favorite seasons. Winter is indeed a beautiful time of year, with its gorgeous scenery, cozy weather, and hoodie season. The fur on one part of your body is heavily affected by the winter months - your hair. To prepare your hair for the winter season, you must follow a proper winter hair care routine to make them winter-ready and allow them to shine in the cool winds
How does a winter hair care routine benefit you?
All types of hair textures can be affected adversely by the harsh weather conditions in the winter. For your healthy hair to retain its softness and health, it needs to be protected from the cold in the same way that the skin does. During the winter months, protect your hair from the arctic air, whipping winds, static electricity, and even indoor heat by maintaining them with a winter hair care routine. When spring finally does arrive, you will be able to show off your gorgeous locks to the world.
Winter hair care tips for your luscious locks:
• Get rid of the flake
This should be the on the top of your hair care.
During this season, you might notice that your hair is covered with white or yellowish flakes that can fall off and settle on your shoulders. A common complaint in winter months is dandruff, and it is a common condition to have. A fungal infection or dry scalp can cause dandruff in the winter.
Your winter hair care must include Sebamed's anti-dandruff
The Sebamed anti-dandruff shampoo is the perfect solution for those with dandruff problems. Developed by dermatologists to ensure gentle, deep-pore scalp cleansing, Sebamed anti-dandruff shampoo has a powerful blend of active ingredients designed to achieve gentle, deep-pore scalp cleansing. This will reduce or eliminate excess sebum, and contribute effectively in your winter hair care tips
• Take warm water showers
It may seem therapeutic to take a hot bath or shower when you are swollen, but hot water can be detrimental to your hair. When your hair is exposed to hot water, the natural oils within it can be removed, resulting in dry, damaged hair.
For a relaxing shower no matter what the season may be, lukewarm water is what you should consider. Warm water is simple and effective hair care during winters
• Stay hydrated
To stay hydrated, add this to the list of hair care tips for winter. Your hair strands are comprised of a variety of components, including water, which is one of these components. It is essential to maintain high hydration throughout the winter months to replenish lost water content.
Water is essential for keeping your hair healthy and hydrated in winter as well. Water is essential to maintaining your hair's health from root to tip, which can be achieved by hydrating it. Hydrated hair will not suffer from itchiness, dryness, or dandruff.
• Frizz Control with Deep Conditioning
Due to winter's dryness, your hair may lose moisture and your cuticles may become open. It is inevitable that frizzy hair will end up being rough, dry, and impossible to manage as a result. Hold on, we have something for you to add to the list of hair care in the winters season.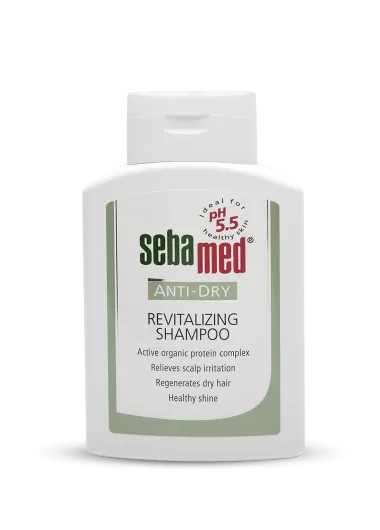 Sebamed's Anti-Dry Revitalizing Shampoo
Sebameds Anti-Dry revitalizing shampoo is designed to ensure that your hair is cleansed gently, without causing any itchiness or irritation to your scalp as a result of many other shampoos, without any of the irritating effects that are often caused by other shampoos. Sebamed is here to make sure you have effective hair care in winter season.
• Wear a hat or scarf over your head
A hat is a simple addition to hair care in the winter season that will make a significant difference. You should wear a silk or satin scarf over your hair to keep it protected from the cold. Once it has been covered, you should layer your hair with cotton or woolen cloth to keep your hair warm.
There is a risk of friction causing split ends and breakage when your hair is covered in cotton or woolen textiles. Therefore, you should therefore choose silk or satin fabrics to protect it. Make sure you cover your hair this winter with hats and scarves in order to stay warm.
Welcome winter with healthy hair this time. When you take care of your hair, you will feel and look more confident and will have a boost in your confidence. In order to start taking care of your hair, write down your personal hair care routine. This routine includes using the essentials your hair needs and removing things that may be damaging your strands gradually.
Keep your hair shining this winter by staying free and following the winter hair care tips.