10 Skincare Gift Ideas to Pamper Your Mom on Mother's Day
by Sebamed | Oct 26, 2023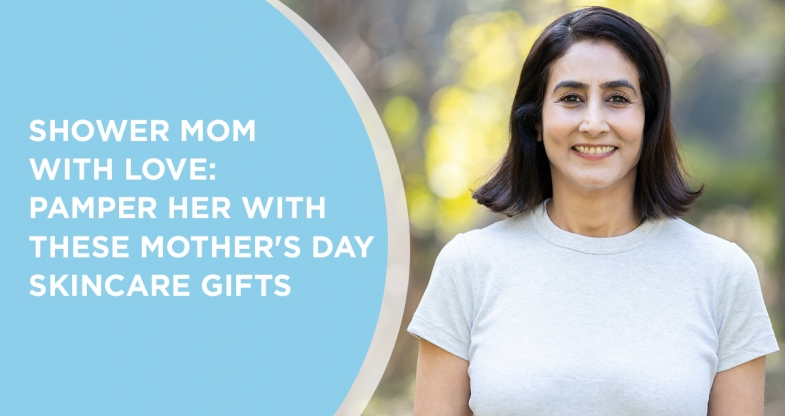 Gifting something your mother on the Mother's Day is a tradition. The gift you give will help you to appreciate your love towards your mother. That's why you should be careful to pick the best one out of Mother's Day gifts. Then you can make the day even more meaningful to your mother.
Index [hide]

Even a mother needs her skin care done well and right!
What is Mother's Day?
Mother's Day is a special holiday celebrated worldwide to honor and appreciate mothers and mother figures. It is typically celebrated on the second Sunday in May in many countries, including India. This day is a time to recognize the immense contributions that mothers make in the lives of their children and families.
The origins of Mother's Day can be traced back to ancient civilizations, where motherhood and fertility were celebrated with festivals and ceremonies. In the modern era, Mother's Day as we know it was first celebrated in the United States in 1908, thanks to the efforts of Anna Jarvis, who wanted to honor her mother's lifelong dedication to serving others.
Today, Mother's Day is celebrated with a variety of traditions, including giving gifts, sending cards, and spending time with mothers and mother figures. If you are looking forward to celebrating Mother's Day, you should also think about getting the best Mother's Day gifts. The holiday is also an opportunity to show appreciation for all the hard work, love, and support that mothers provide throughout their lives.
What gift should I give to my mother on Mother's Day?

A soft and glowing skin makes a mother ageless
When you are getting the best gift for Mother's Day 2023, there are a few important things to keep in mind. As the first thing, you should think about what your mother enjoys doing in her free time. Does she like to read, cook, or garden? Get a gift that aligns with her interests and hobbies.
You should also consider your mother's personal style when choosing a gift. Does she prefer traditional or modern designs? Is she into bold or subtle colors? Getting a gift that matches her style will show that you put thought and effort into choosing the gift. It will help you to surprise your mom as well.
The sentiment behind the gift is just as important as the gift itself. Mother's Day is about expressing your love and appreciation for your mother. Consider adding a heartfelt note or card to your gift to convey the feelings you have towards your loving mother.
Instead of getting multiple smaller gifts, consider investing in one high-quality gift that your mother will appreciate and use for years to come. Adding a personal touch to your gift can make it even more special. Consider getting a personalized item with your mother's name or initials, or a special date that holds significance to her. Then you can transform the Mother's Day into a special occasion for your mom.
10 Mother's Day Skincare Gift Ideas:
If you're looking for a gift that will make her feel pampered and loved, consider skincare products. These 10 skincare gift ideas are perfect for any mom who wants to feel refreshed and rejuvenated.
1. Face Cleansing Bar
The first skincare gift idea for Mother's Day is a face cleansing bar. It is among the most popular Mother's Day gifts that you can consider as well. Cleansing bars are a great way to cleanse the face without stripping the skin of its natural oils. Look for a cleansing bar that is gentle and free from harsh chemicals such as Sebamed Clear Face Cleansing Bar. It's an ideal gift for moms who are always on-the-go and don't have time for a long skincare routine.
2. Eye Cream
The skin around the eyes is delicate and prone to wrinkles and fine lines. An eye cream is a perfect gift for moms who want to prevent signs of aging and keep the eye area looking bright and youthful. Look for an eye cream that contains ingredients like vitamin C, retinol, or peptides that will boost collagen production and reduce the appearance of wrinkles. The skincare gift set you get for your mother should have this.
3. Sunscreen

Skin care can be fun as well!
Sunscreen is an essential part of any skincare routine, and it's an excellent gift for Mother's Day. Protecting the skin from harmful UV rays is crucial for maintaining healthy, youthful-looking skin. Choose a sunscreen with broad-spectrum protection that will protect against UVA and UVB rays such as Sebamed Multiprotect Sunscreen SPF 50 plus.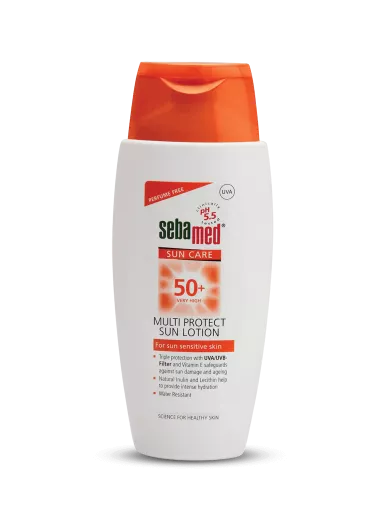 4. Lip Defense
Lips are one of the most neglected parts of the face when it comes to skincare. But they need just as much protection as the rest of the face. A lip defense product is a must-have for any mom who wants to keep her lips hydrated and protected from the sun. Sebamed Cherry Lip Defense can surely do it.
This is among the most practical gifts you can buy for Mother's Day 2023.
5. Sheet Masks
Sheet masks are a fun and easy way to treat the skin to a spa-like experience at home. They come in a variety of formulas that target different skin concerns like dryness, dullness, or acne. A sheet mask is a perfect gift for moms who want to relax and give their skin some extra TLC.
6. Anti-Dry Hydrating Lotion
Hydrate your skin for a glowing and charming smile!
Dry skin can be uncomfortable and even painful, especially in the winter months. An anti-dry hydrating lotion such as Sebamed Anti dry Hydrating Lotion is a perfect gift for moms who struggle with dry skin.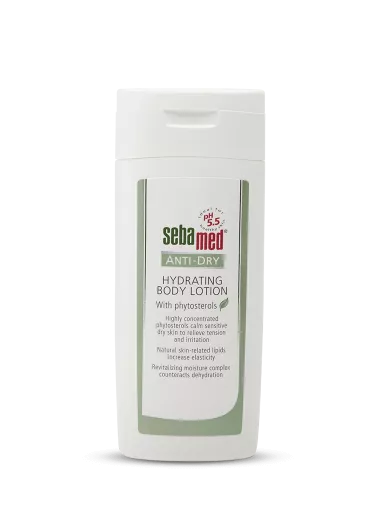 Look for a lotion in a skincare gift set that contains ingredients like hyaluronic acid, shea butter, or glycerin that will hydrate and lock in moisture.
7. Cleansing Shower Oil
A cleansing shower oil is a luxurious gift for any mom who loves to indulge in a relaxing shower. The oil will cleanse the skin while also hydrating it, leaving it soft and smooth. Sebamed Cleansing Shower Oil is an excellent alternative to traditional shower gels that can dry out the skin.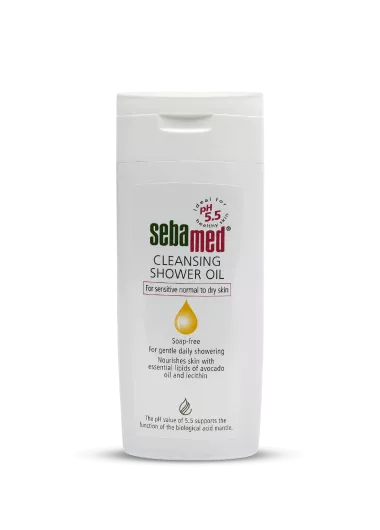 8. Body Scrub
A body scrub is a great gift for mother on Mother's Day who love to pamper themselves. Scrubbing away dead skin cells will leave the skin looking radiant and feeling soft. Look for a body scrub that contains natural exfoliants like sugar or salt, and nourishing ingredients like coconut oil or avocado oil.
9. Facial Mist
A facial mist is a refreshing gift for moms who want to keep their skin hydrated throughout the day. A mist can be used before or after applying makeup or as a mid-day pick-me-up. Look for a mist that contains ingredients like aloe vera or rosewater that will soothe and hydrate the skin.
10. Bath Bombs
Bath bombs are a perfect gift for mother on Mother's Day. It is for moms who want to relax and unwind after a long day. They come in a variety of scents and colors and can provide a luxurious spa-like experience at home. Look for a bath bomb that contains natural ingredients like essential oils or Epsom salt that will soothe and relax the body.
Conclusion
Now you are aware the best skincare gifts that you can give to your mother on upcoming Mother's Day. Carefully pick the best gifts out of these and you will surely be able to impress your mother. By giving one of these gifts, you can bring a smile to the face of your mother as well.
Products mentioned in this blog: